Nest adoptions are underway for 2023. You can also support our year-round education, rescue and protection efforts as a Tracker Backer.
With your donation to Adopt-A-Nest, a plaque with the name and message you provide will be placed beside a nest.  Photos of the nest and its location will then be emailed to you. Once the eggs hatch, we will send you a Nest Adoption Certificate with information on the nest, including the hatch date and the number of eggs within the clutch. You will also have the option to recycle the plaque or request it be sent to you. The suggested donation amount is $150.
Below is an image of a generic adoption plaque, an adoption certificate, and E-Gift Notification (optional) with an image of a final adoption plaque.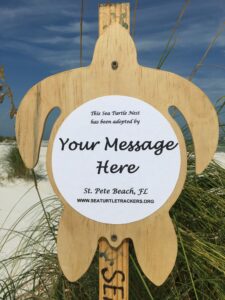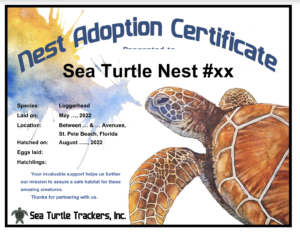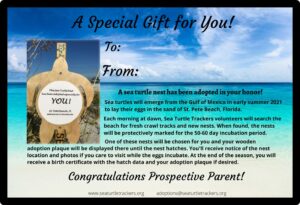 Sea Turtles create nests on St. Pete Beach and Shell Key mid-May through September with nests hatching late June through October.
Contact adoptions@seaturtletrackers.org with questions.
Adopt a Nest & Support Sea Turtles with a Donation
With your donation to Name- A-Hatchling, you will receive a certificate with information on your hatchlings, including their hatch date and the number of eggs within the nest. Suggested donation is $5 for 1; $10 for 3; $30 for 10.
The adoption of a nest or hatchling is purely symbolic. You won't be able to touch or keep the hatchlings. Since Mother Nature determines when a nest will hatch, it is not possible for us to notify you when this will happen. Please know every effort is made to keep the hatching process as natural as possible to ensure hatchling survival. Nests hatch late June to October.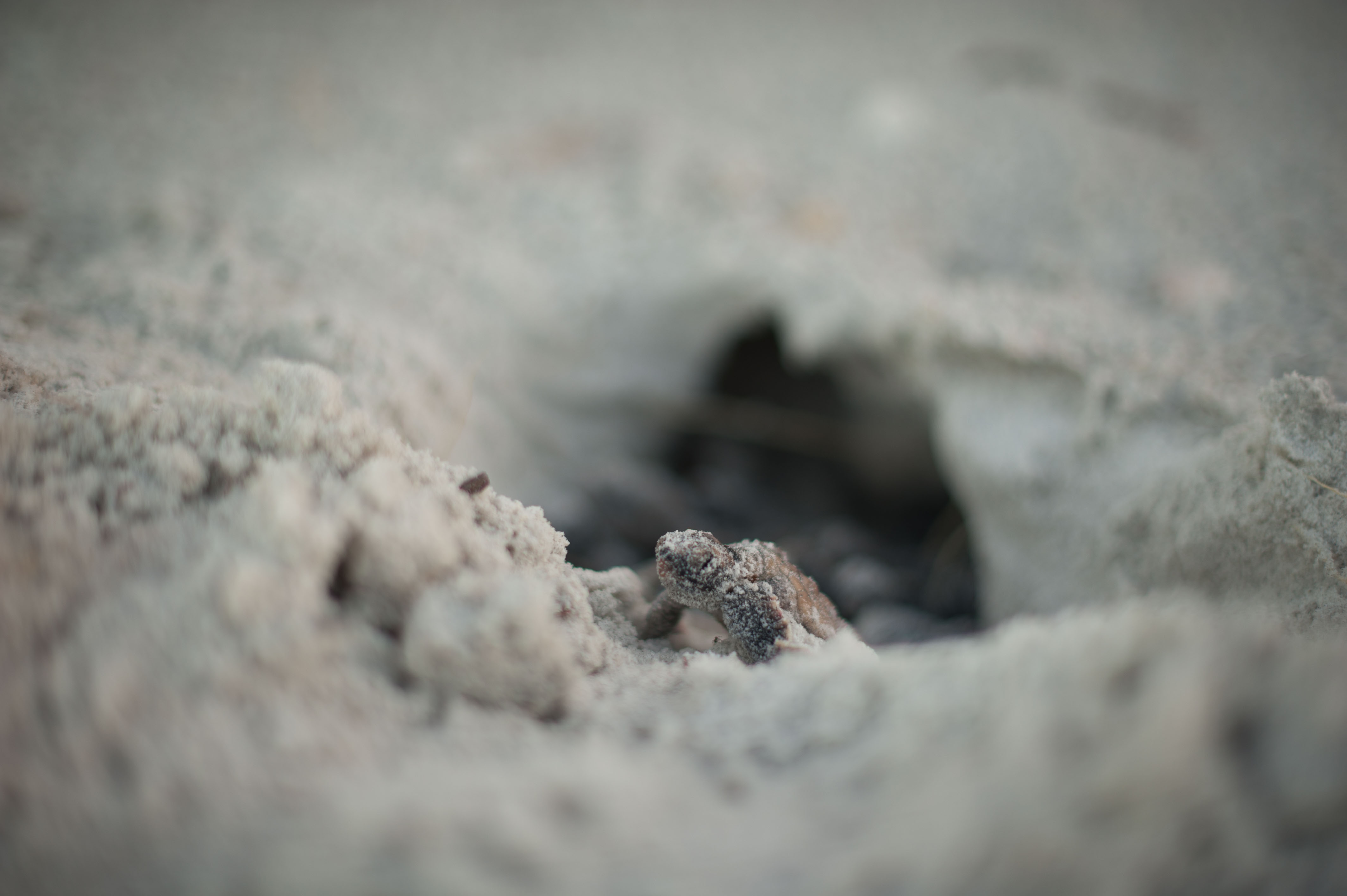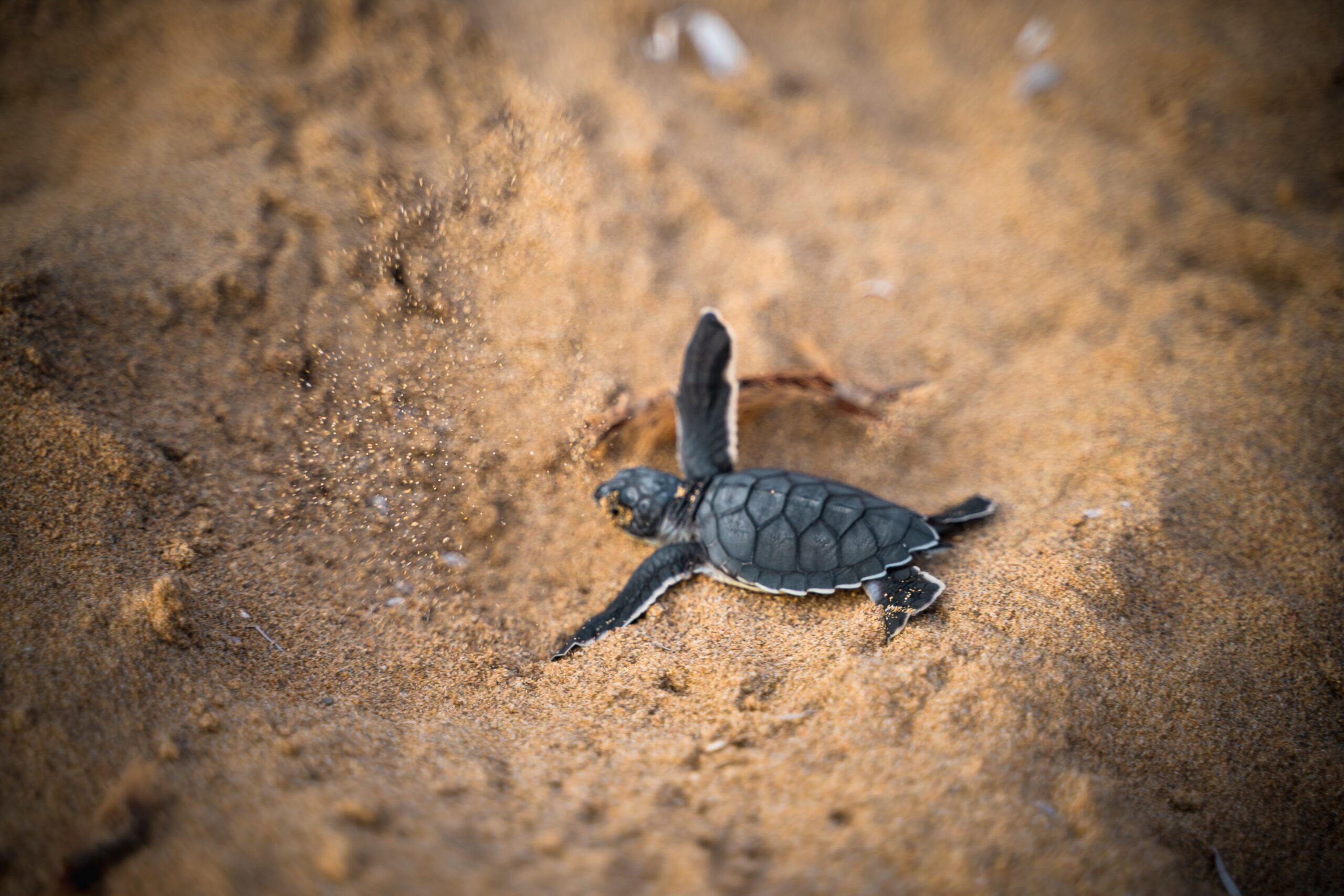 Name Three Hatchlings
$10.00
Name Three Hatchlings – $10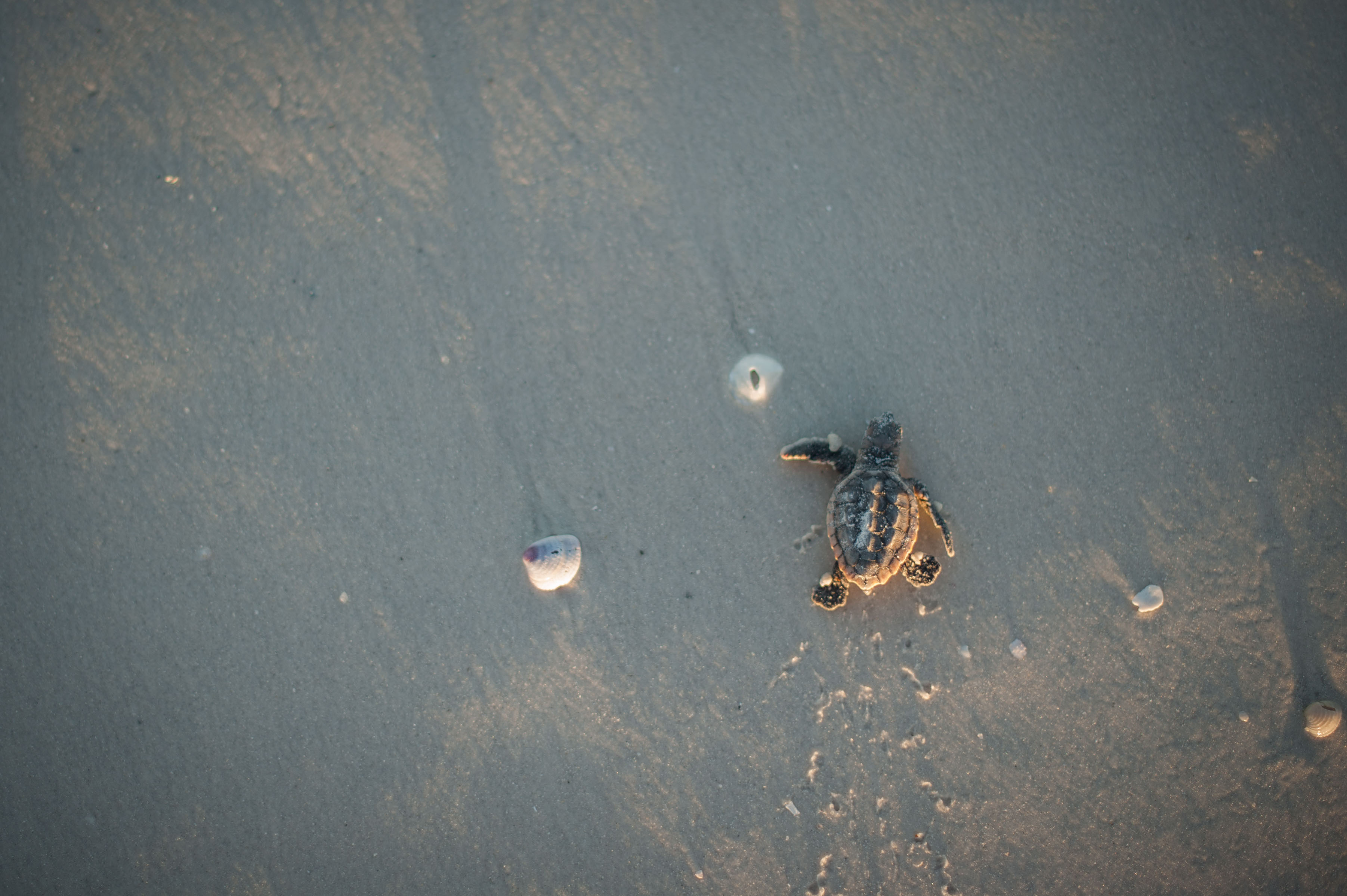 Name Ten Hatchlings
$30.00
Name Ten Hatchlings – $30